At Total Tool Rental we will help you move the earth with a wide array of Earth-Moving Equipment, Attachments and  accessories we can place at your disposal.  
We offer daily, weekly and 4-week rentals on Bulldozers, Excavators, Hydraulic Excavators with Breakers, Compact Track Loaders, Front-End Loaders, Skid-Steer Loaders, Tracked Loaders, Wheel Loaders,  Articulated 4WD Loaders, Clam-shell Buckets, Exccavator  Attachments, Conduit Benders, Power Centers and Extension Cords. Here is a list of Earth-Moving equipment and related tools and accessories we offer forrental.
We may also  have other Earth-Moving Equipment  and related items available that is not listed here.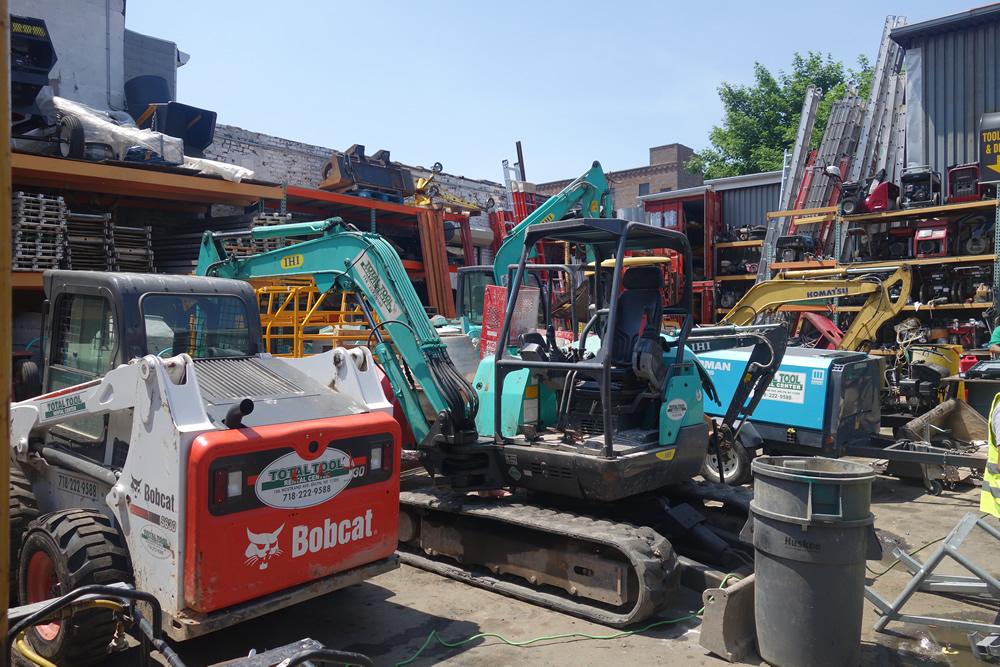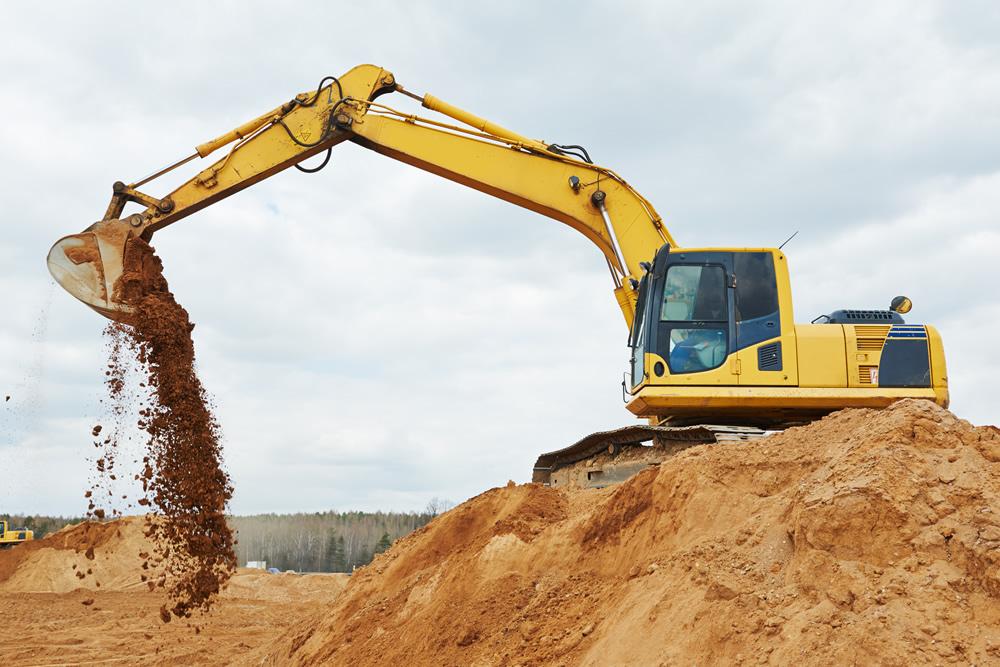 Call us at 718-222-9588, stop by or fill out this contact form for inquiries, to get a quote, make arrangements to rent or purchase new or used tools, equipment or supplies or to secure repairs or service from Total Tool Rental Today! 
At Total Tool Rental, if you need it we got it!
Why use Total Tool Rental to help you move your earth?
Great Rates
Top-notch Equipment
Helpful Advice
Delivery Available
Daily, Weekly and 4-Week Rentals
Central Brooklyn Location
17VX-3 Mini Excavator
Operating weight of 3,850 lbs.
7'0″ digging depth
13.4 hp water cooled diesel engine
Bucket breakout force of 5,447 lbs.
Expandable tracks (38.5-50 inches)
Standard with A-F quick change valve
2-speed travel
Standard backfill blade
ROPS Certified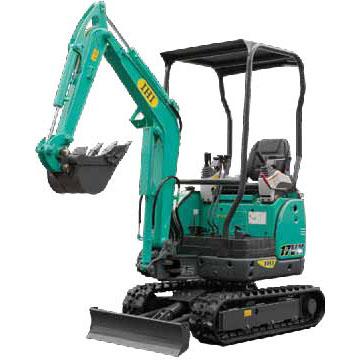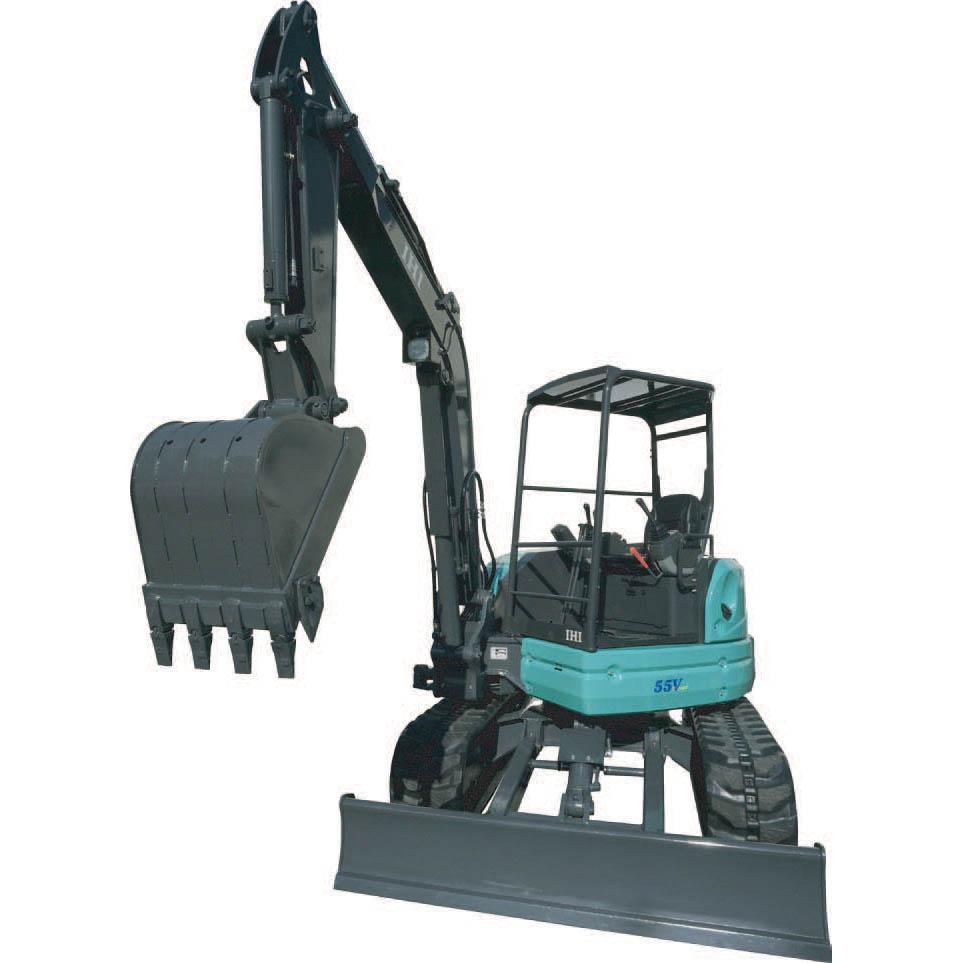 55V-4 Mini Excavator
Zero Tail Swing Mini Excavator
Comfortable Operator Room and Easy Manipulation
Easily visible monitor
Legroom enlarged by 20%
Cabin room enlarged by 25%
Centralized switches
Spare power port
World-Standard Safety
ROPS Certified
Error-Prevention
All-lever lock
Neutral engine-start
Auto-parking brake in swing & traction motors
High Power Digging and Quick Response
Digging force increased by 10%
Quickly responsive 4-pump system
Easy Maintenance
Large covers for easier access
Easy Fuel Refilling
Low Fuel Consumption
24% FUEL SAVINGS from the New Auto Idle and Eco Mode Features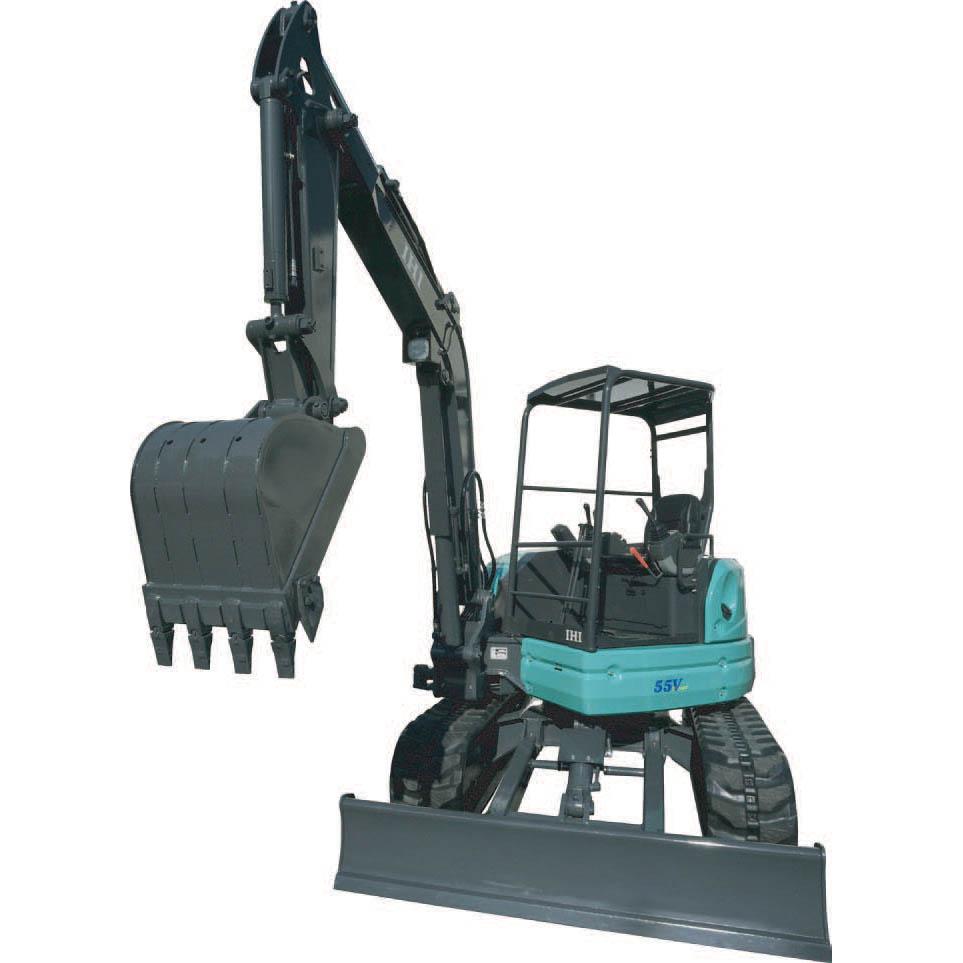 60V-4 Mini Excavator
Zero Tail Swing Mini Excavator
Comfortable Operator Room and Easy Manipulation
Easily visible monitor
Legroom enlarged by 20%
Cabin room enlarged by 25%
Centralized switches
Spare power port
World-Standard Safety
Error-Prevention
All-lever lock
Neutral engine-start
Auto-parking brake in swing & traction motors
High Power Digging and Quick Response
Digging force increased by 10%
Quickly responsive 4-pump system
Easy Maintenance
Large covers for easier access
Easy Fuel Refilling
Low Fuel Consumption
35VX-3 Mini Excavator
Newly designed operator's space
Wide, fully opening engine-cover enables ease of maintenance
Filters are conveniently located, making it easy to replace them
Sintered bushes create longer interval for greasing
Gate lock system as standard equipment is designed to disable all operations
Warranted, highly durable rubber track comes as standard equipment
Highly durable backfill blade made even stronger
Embedded boom center working lights
Bucket cylinder hose built inside the arm
Swing motor with auto parking brake
Neutral engine start system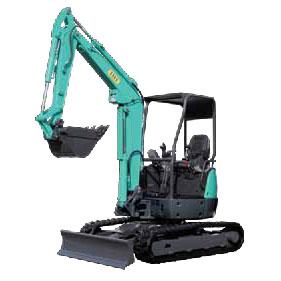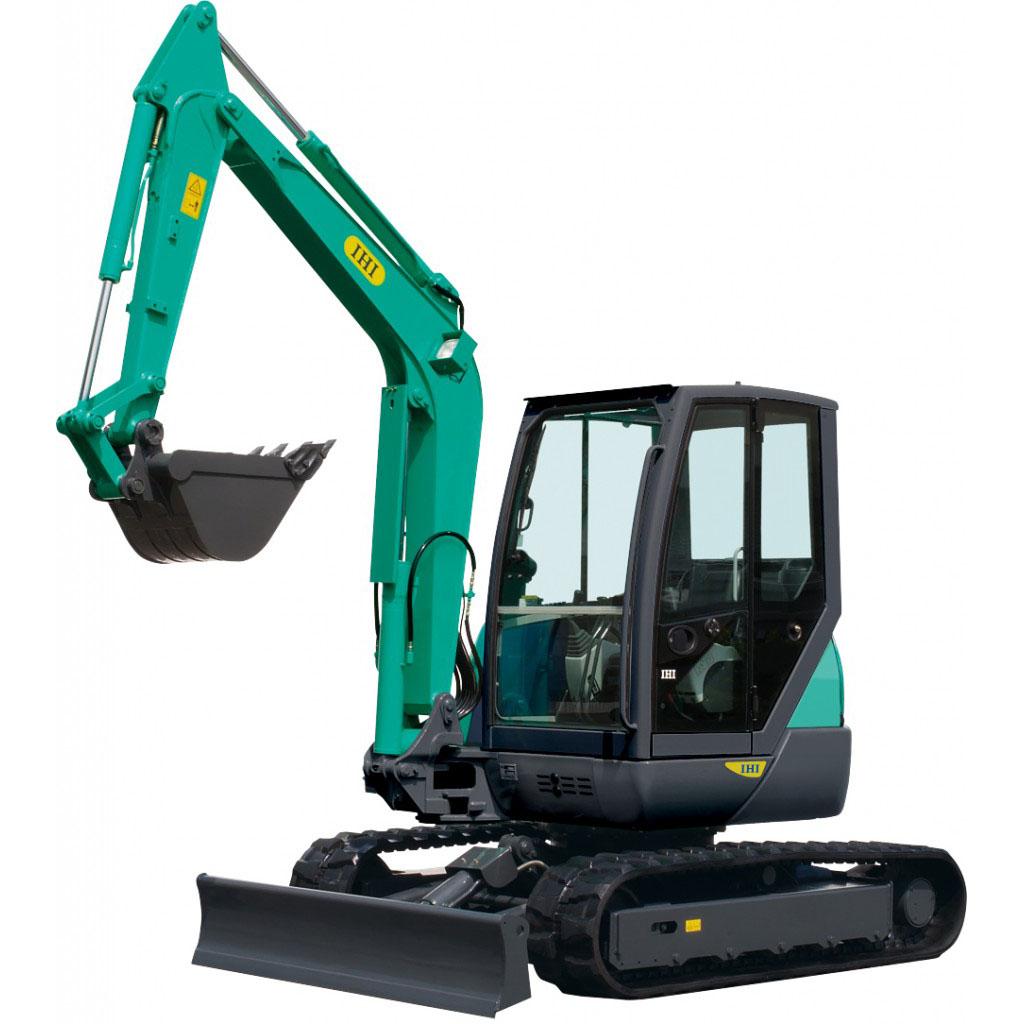 40VX-3 Mini Excavator
Operating Weight of 10,206 lbs. (cabin)
11'2″ digging depth
37.9 hp water cooled diesel engine
Bucket breakout force of 9,854 lbs.
Variable displacement piston pump
2-speed travel
Auxiliary hydraulics standard
Hydraulic pilot controls
Standard with A-F quick change valve
Optional third hydraulic line
Bridgestone "tough tracks" rubber tracks
Rubber or Steel tracks
Backfill blade standard